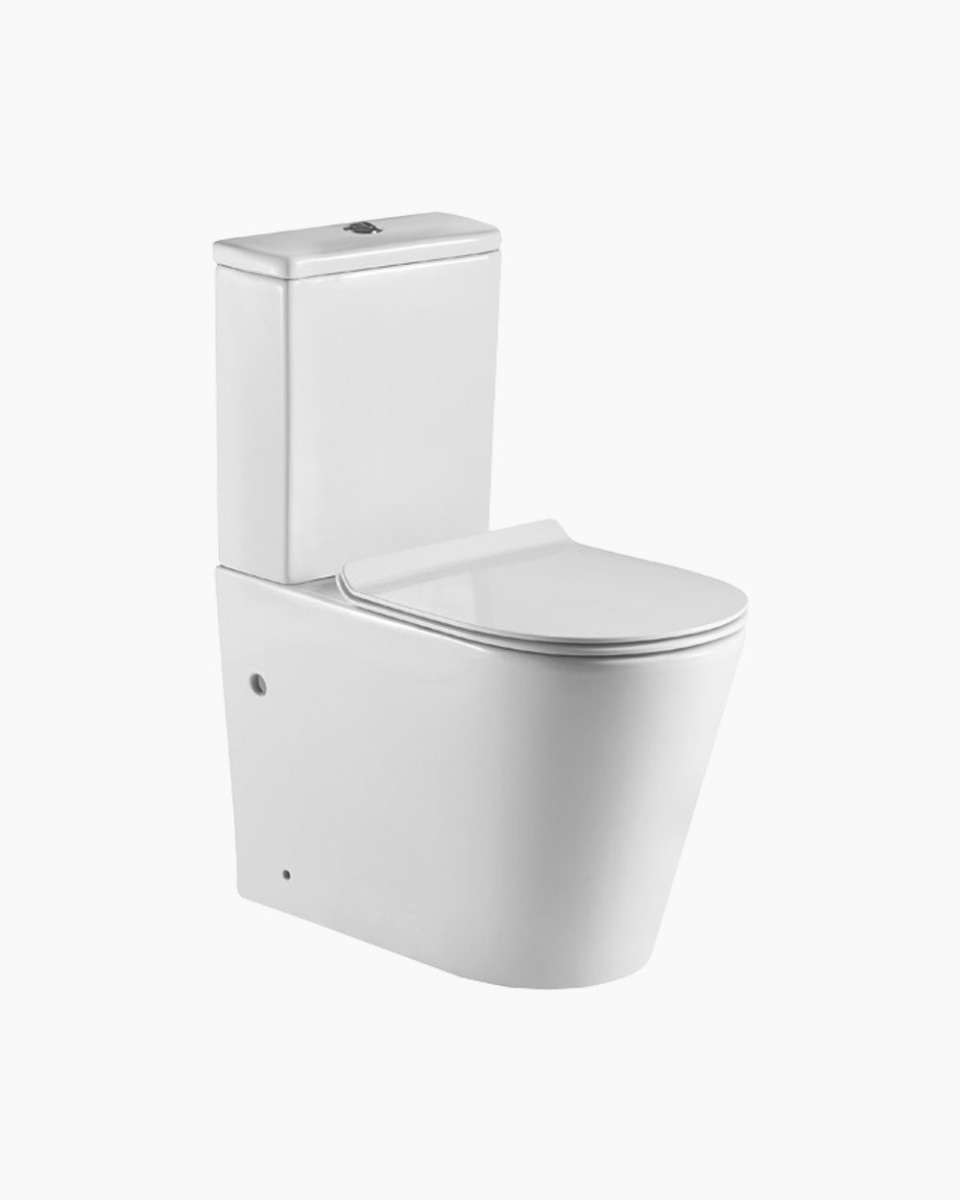 The latest must have trend in bathroom design is rimless toilet suites.
Rimless toilets, as the name suggests, has the convenience and simplicity of no rim. Once you flush, the cleaning jets push water down from the top of the pan so the the whole surface area of the pan is covered. This is powerful, economic and hygienic bathroom technology that uses less than 5L per full flush.
Other amazing benefits include:
No rim means your toilet is easier to clean with less places for grime and bacteria to hide. So now you can say goodbye to awkwardly removing disgusting grime and gunk from the little nooks and crannies of your toilet.

Less splash back when you flush due to the downward flow which makes your bathroom space more hygienic.

Save money and the environment by using much less toilet detergent.

Your toilet brush will stay in pristine condition or you may find you no longer need it, due to the Missouri's innovative whole bowl clean.

Your dinner guests can be relieved from the frustration and embarrassment of double, triple or quadruple flushing.

The direct downward flow of water means less water and less flushing which is great news for your water bill and the environment!
Fontaine Industries makes buying a rimless toilet affordable. The Missouri includes a sleek, minimalist look to compliment most contemporary and traditional bathrooms. It has an easy soft close (no excuse to not have the seat down, gentlemen!) and a comfortable round seat that fits in the contours of your derriere. Most people spend an average of 2 hours on the toilet every week, so it pays to have a decent throne to sit on.
Once you've bought your toilet, match it with a stylish Fontaine toilet roll holder.
Just in case, it's always handy to have one of these toilet brushes nearby.